On 24th May, Headies released what many observers concede to be the most competitive and inclusive Headies nomination list in years.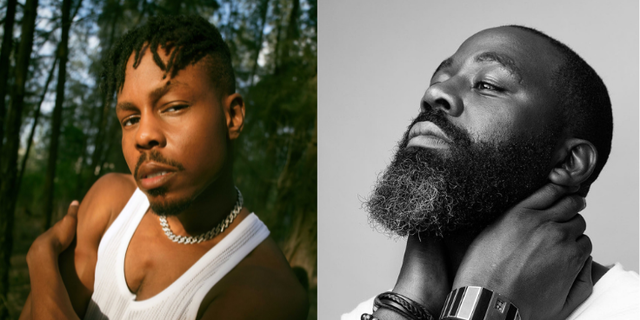 In the rich history of the Headies, the three rap categories - Lyricist on the Roll, Best Rap Single, and Best Rap Album have always been a subject of wide debates and contentions. This trend continues with the 2022 Headies nomination list which has left some rappers with a bitter taste in their mouth.
The rap categories have divided opinion with some believing it's a fair and near accurate reflection of the year in review. Others have however contended that the nomination list fails to paint an accurate picture of the rap scene in the year in review. Some of the rappers whose songs were notably missing from the rap categories didn't take the snub with a stiff upper lip.
Superboy Cheque who must have been expecting at least a nomination with his successful singles 'Zoom' and the Fireboyassisted 'History' took to his Twitter account to share his feelings on his omission. The rapper who heavily infuses melody into his rap said he was constantly overlooked due to his style while rappers with similar style abroad were widely celebrated. He went on to further say that the non inclusion of different rap style is part of the reason Hip Hop is experiencing stagnation in Nigeria.
Superboy Cheque wasn't the only artist who aired his displeasure. Ghost who is one half of the rap duo Show Dem Camp took to Twitter to let the Headies and fans know that while he appreciates the nomination pf 'CLONE WARS VOL. 5 – THE ALGORHYTHM' for Rap Album of the Year, the plaque isn't a driving force or a motivation to him. He also hinted that he has no expectations from the Headies following the snub of their 2019 rap album'Clone Wars Vol. IV (These Buhari Times).'
Similarly, rapper Ladipoe tweeted in celebration of his five nominations although he was shocked that his smash hit 'Feeling' featuring BNXN didn't get the nod for Song of the Year. Ladipoe's 'Feeling'will be contending with Vector's 'Early Momo' for the Collaboration of the Year award in what promises to be the most competitive Headies award in recent years
So far, rappers aren't the only ones dissatisfied with the 2022 Headies nomination list as other categories have also generated debates. The dissatisfaction of these artists isn't unbecoming and neither is it without merit. It's impossible for any award to inspire praise from all quarters. At any rate, the Headies will take pride and comfort in the fact that several critics and observers credited the 2022 nomination list to be the best in years.