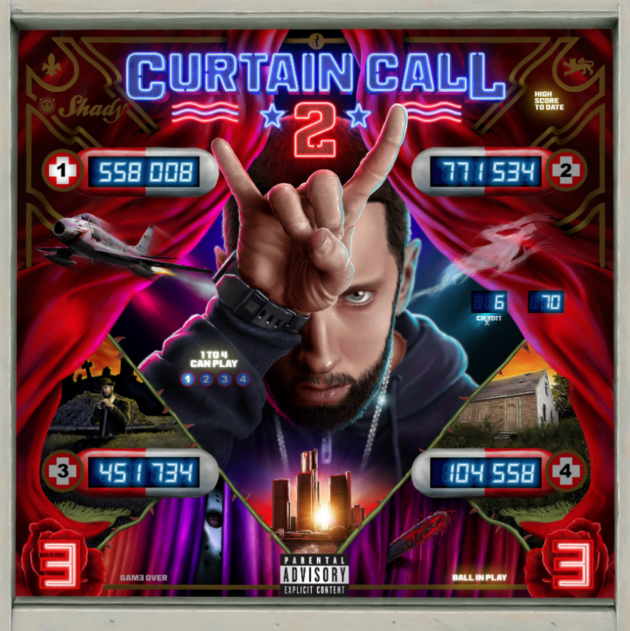 Em' is no doubt one of the greatest that has ever done it!

Recently, the rap legend celebrates his iconic catalog with the release of his new greatest hits album, Curtain Call 2.
The 35-track compilation features Em's most noteworthy music from 2009 and beyond including "Not Afraid", "Rap God", "Cinderella Man", "Bezerk", and more. The LP also boast of his star-studded collaborations with Rihanna ("Love The Way You Lie", "The Monster"), Beyonce ("Walk On Water"), P!nk ("Won't Back Down"), and Lil Wayne ("No Love"), among many others including 50 Cent and Dr. Dre's "Crack A Bottle", which he just released the video for just days prior.
The compilation also includes his recent work with Snoop Dogg, "From The D 2 The LBC", his Cee-Lo Green-featured "The King & I" off the Elvis soundtrack, and the new unreleased record with 50 Cent, "Is This Love" produced by Dr. Dre.
The album is the follow-up to his first greatest hits LP, Curtain Call, which dropped in 2005 and has since been certified Diamond.