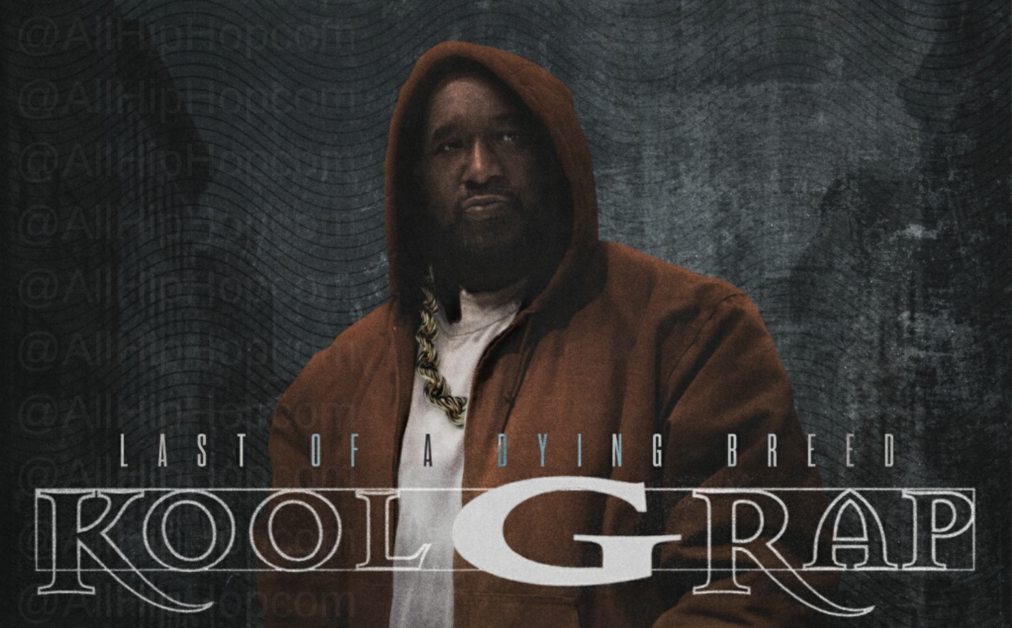 Kool G Rap is set to drop his new album titled " The Last of a Dying Breed" later this month. The star-studded album is a who's who of classic Hip-Hop.
Confirmed collaborations include Sean Price, NEMS, AZ, Royal Flush, Al Skratch, Vado, Folkland LOS, AllHipHop's co-founder Chuck "Jigsaw" Creekmur and others that have yet to be announced. The project is being put out by the National Hip-Hop Museum of DC and exclusively produced by Domingo.
Prior to the unveiling, the artwork on the new album was unknown. At this point Kool G Rap has clocked in over 30 years in Hip Hop. He's a lyricist with few peers. And, at this stage in his career, he is definitely a unique proposition in a rap community flooded with younger rappers.
The cover is extremely cinematic, which matches the vibe of KGR's rap style. The 50-something year ol r#### isn't trying to hide his age or pretend to be something he's not. A closer look show him holding a Gucci bag, with a big chain and his staple Carhartt jacket.
G Rap, Slick Rick, Whodini, Diamond D, Speech and UTFO (RIP Kangol Kid) will all be honored by The National Hip-Hop Museum of Washington, DC the day the album drops on August 26th. "As founder (Of NHHM), I feel obligated to seek out and find projects that best preserve and honor iconic MCs like Kool G Rap," Beaver said in a statement.