Cardi B, Offset, and their kids cover the latest issue of Essence Magazine. Inside the publication, the couple talk about their blended family and much more!
"After we got married, that's when I first met his kids," Cardi says during her sit-down interview with Essence. "I always wanted them to love me, and they really do. They tell me that. I feel it, and I hope that we always have a great relationship."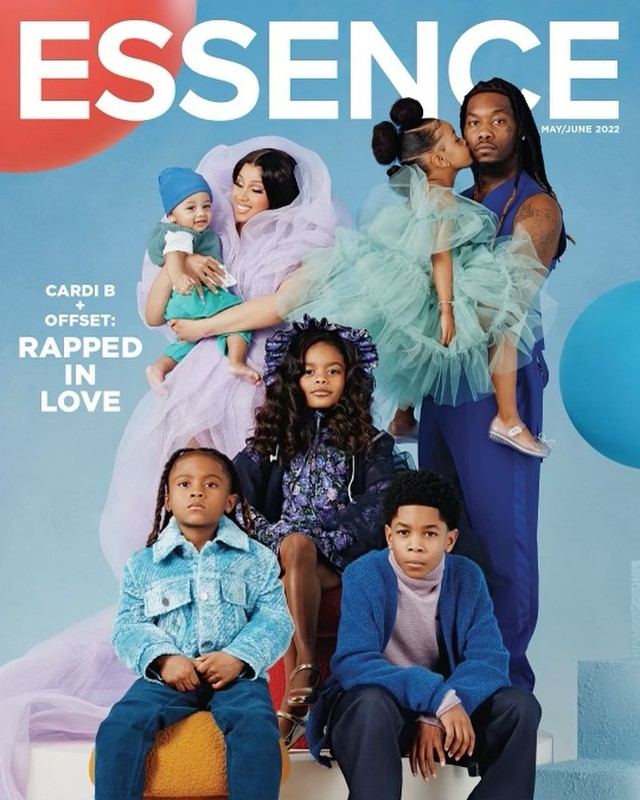 Cardi B's desire to forge a close bond with her bonus children isn't lost on Offset.
"It's a blessing to be able to have them all together, and to have a wife who's open and treats them as if they're her kids," he says. "It could be an issue, but I don't have to go through that, and that's beautiful."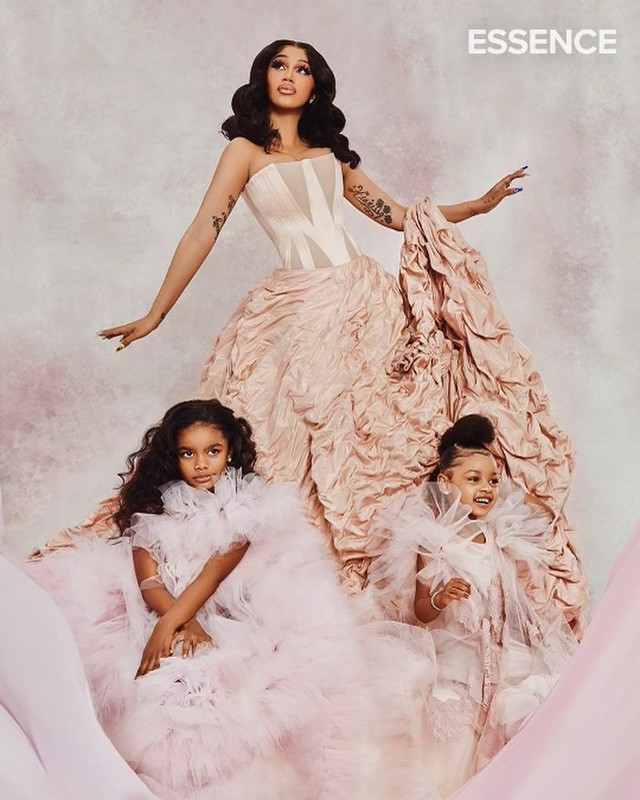 During the interview, Cardi also praised her husband for being a great dad.
"When I first got pregnant, a lot of people used to be on some 'You're a fourth baby mom' sh-t. But when I had my baby, I felt like things were going to be alright,  because I know the type of man that he is with his kids. It's hard for me to explain, but I see how much he loves his kids and how passionate he is about his kids, and I love that."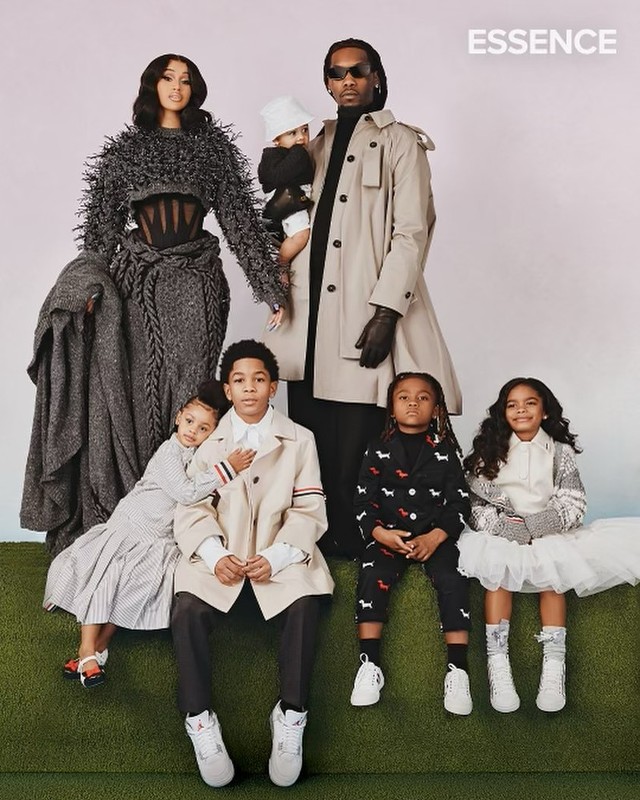 On Thursday, Cardi B and Offset announced the name of their newborn son, whom they welcomed on Sept. 4. The couple also shared the first photos of their little one.
"WAVE SET CEPHUS," Offset captioned his photo.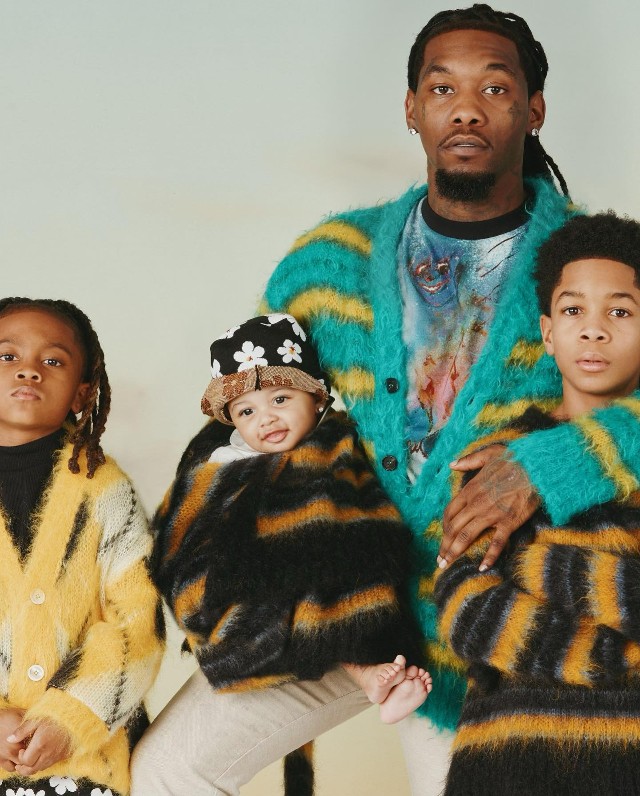 In addition to Wave, Cardi and Offset are parents to 3-year-old daughter Kulture. Offset is also dad to daughter Kalea, 6, and sons Kody, 6, and Jordan, 11, from previous relationships.
Photographer: @abdmstudio
Stylist for Cardi B: @kollincarter
Stylist for Offset and the children: @shexshe
Senior Entertainment Editor: @be_vic