Burna Boy reveals Toni Braxton gets 60% royalty from his song 'Last Last'
In an Interview with a podcast, Burna Boy has revealed that American R & B star Toni Braxton gets 60% of the royalties of his last single 'Last Last.' Burna Boy made this revelation when answering questions of how the single came about.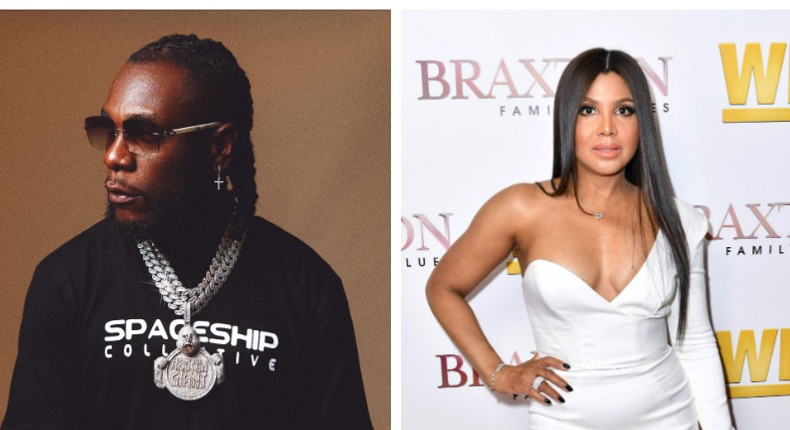 The Grammy winner revealed that he has always wanted to sample Toni Braxton's 2000 R&B hit, 'He Wasn't Man Enough' and he eventually got music producer Chopsticks to make it happen.
Furthermore, the Afrobeats megastar revealed that although Toni Braxton gets 60% of the royalties from the single, he was fine with it as his only concern was making a great song.
The revelation caused a stir on Twitter after the video posted by @Nateusborne went viral.
Since the track hits market, 'Last Last' has enjoyed wide success both in Nigeria and in diaspora and it's the song's popularity that contributed to shock the revelation generated on social media.
Tags
Hip Hop News